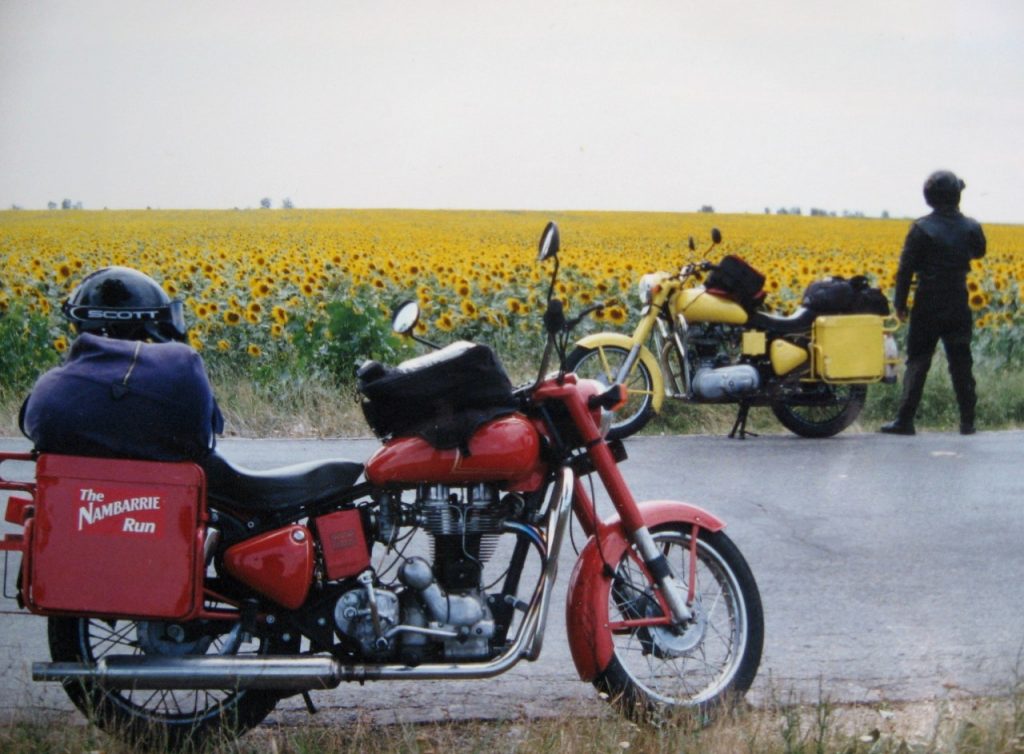 Believe it or believe it not, I've only owned three motorbikes in my life.
Since I write about them, I usually have one on loan over the summer, apart from testing them on launches, so there's not much point.
The first one was the Enfield I bought from Nanna the dealer in Delhi in 1998 to ride home to Belfast.
Since the trip was sponsored by tea firm Nambarrie, it and the other one bought by Paddy Minne were painted in its company colours, red and yellow.
You can read about that epic 7,000-mile trip in my book Way to Go, and I still have the Enfield, although it's in storage with my mate Gary Walker at the moment; and faded away to a dusty shade of orange.
The second one was the Honda Shadow I bought for my wife Cate to get her bike licence. She was so busy with work she never got around to it in the end, although I did have one splendid day grinding the pegs down on it at a California Superbike School course at the Mondello circuit.
And the third, which I own today, is the lovely 2004 BMW R 850 R which belonged to my old friend Matt Curry.
Matt and his brother-in-law Gareth McGrillan were the producer and assistant on the documentary of my ride around Australia on a Triumph Tiger 955i for the book Oz, and when they came home, they got their licences and bought bikes.
Sadly, Matt died of cancer the year before last, aged only 46, and I thought it would be a lovely thing to do to buy his bike, partly because I've always fancied an old Beemer, and partly to keep it in his circle of friends.
With only 19,000 miles on the clock, it's immaculate, and a lovely ride for weekend jaunts with Gareth on his Versys, Paddy Minne on another BMW, Chris Donaldson on the Moto Guzzi he rode around the world for his brilliant book Going the Wrong Way, and my brother Trevor on a Honda VFR800.
So if you're buying a bike, where's the best place to look?
For peace of mind and aftersales support, go to a dealer, and we're spoilt for choice in Northern Ireland, with its strong bike culture.
Dealers I can personally recommend are:
Phillip McCallen puts the same focus into running his dealership as he did into a record-breaking career in the TT, North West 200 and Ulster Grand Prix, and it shows.
It's several times been the UK's most successful Triumph dealership, and has a huge range of new and used bikes from Triumph, Kawasaki and KTM, as well as kit and accessories, a rider training school and bike rentals.
What owner Billy Lyons doesn't know about Ducatis isn't worth knowing, for he's loved them since he was knee-high to a Multistrada.
"Back in the day when they had a bit of a reputation for unreliability, I used to start the bike before I went for a run then put on my gear, because there were so many times I did it the other way around and the thing wouldn't start," he told me once.
Today, though Ducatis have perfect reliability, cutting-edge technology and glorious performance – not to mention looking gorgeous.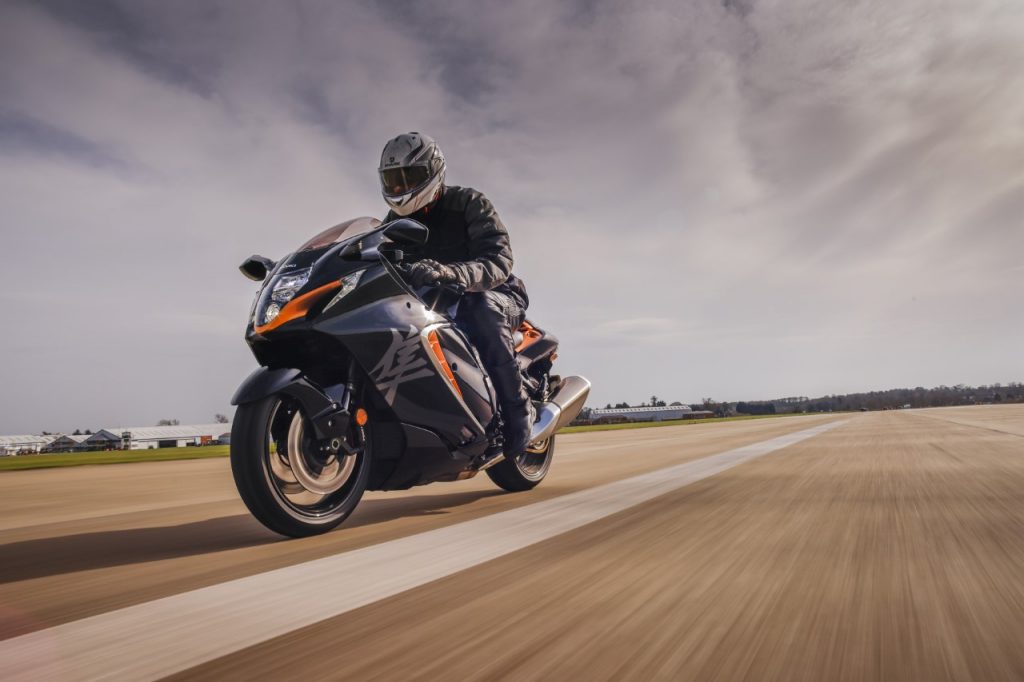 Or if you're not into all things Italian, impressive Suzukis in the shop go up in power and price to the astonishing 2021 Hayabusa.
Mark McCully and his friendly gang will guide you to your perfect new or secondhand Beemer, whether you're planning a round-the-world trip on a GS, touring Europe with pace and grace on an RT, or swanning about feeling fabulous on the exquisite retro R 18, my new favourite bike of all time. Now where did I put that winning lottery ticket?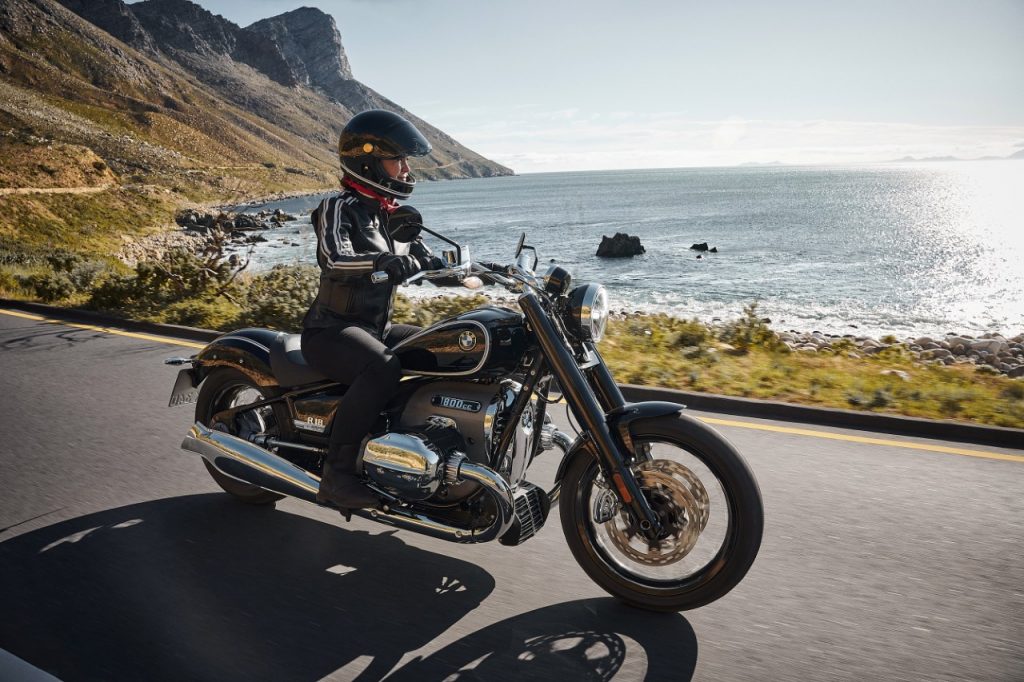 If you need anything from a PCX125 scooter, invariably the UK's best-selling scooter, an Africa Twin for adventure touring, a Goldwing for touring with the kitchen sink or the disturbingly diminutive new Fireblade, the experts here are Jason Agbodo and Kieran Wilson, former head of Belfast Harley.
Next door is the Yamaha dealership.
Yes, yes, I know it's called Belfast Harley and it's in Antrim, but where's your sense of adventure?
If the sound of a big V-twin makes you dream of heading west on Route 66 for a hot date with a tough but tender cowgirl, Wilmer Green and his team will satisfy your every desire. Well, almost.
And although Harleys are expensive, most of his customers now buy them on attractive PCP deals made even more attractive by the fact that they hold their value for when you trade them in.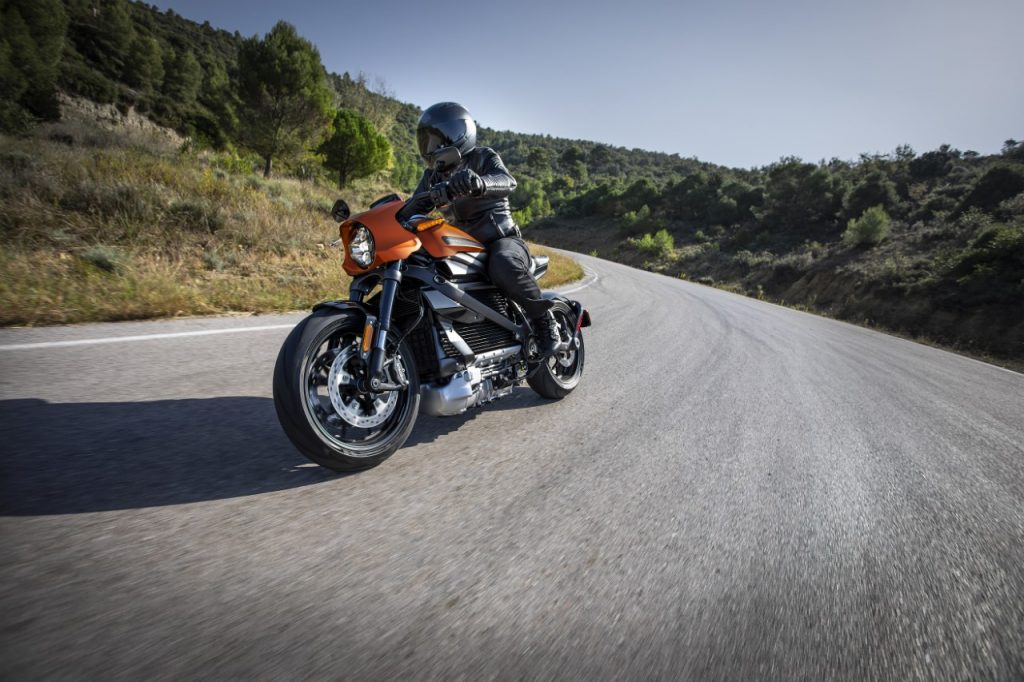 And if you want to go all futuristic, Harley's electric LiveWire is astonishing, if a tad, er, pricey at 29 grand.
Wes McCrum has come up with such a good idea that it's amazing no one has copied it: a combined bike shop and café.
So after drooling over all the machines in the Piaggio range, from characterful Moto Guzzis such as the V85TT and the brilliant middleweight sports bike the Aprilia RS660 to infinitely stylish Vespas, treat yourself to some fabulous nosh.
On a recent morning run down there with my mate Gareth, mentioned above, we had the best Ulster Fry in the history of the universe.
Based in Hillsborough and Ballymena, this is the only Indian dealer in Northern Ireland for Harley's main rival in the US, with beautiful machines which sound great, go great and look great, from the stripped-back Scout up to touring behemoths such as the Springfield and Challenger.
I love the way they've retained features from original Indians such as the chief's head on the front mudguard which lights up when you turn the lights on.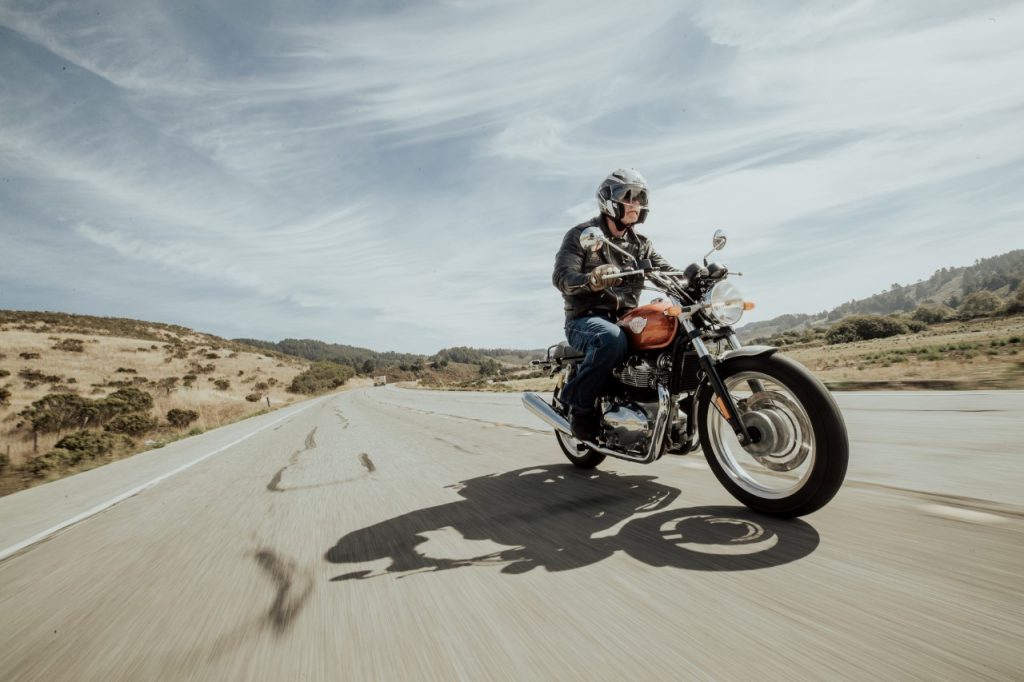 For Royal Enfields, the lovely and astonishing value Interceptor 650 was my bike of the year when it was launched in 2018.
If you live in Belfast, this is the handiest place to get your paws on a Royal Enfield from Dominic McIlroy and his team.
They also do some rarer brands such as Benelli and several makes of Chinese scooters which are about the cheapest way of getting on two wheels anywhere, with early reliability and finish problems now getting better all the time.
If you're looking for something weird and wonderful, look no further: this custom shop at Oxford Island run by husband and wife Manus and Emma Lappin on the shores of Lough Erne always has something different, whether it's some of Manus' beautifully crafted custom machines or an eclectic and constantly changing range of secondhand bikes, as well as helmets and clothing.
Motorbike Classifieds Northern Ireland
Online, my favourite by far for drooling on a Friday night, is Auto Trader, which has over 19,000 bikes for sale.
Even better, before you buy, you can check out the site's expert reviews of bike and kit from experts such as former MCN stalwart Phil West.
The other online possibilities are Gumtree, Facebook Marketplace and eBay, although I've only ever used eBay, since it's got a pretty cast-iron money back guarantee if things go wrong.
A word of warning
Most importantly of all, if you're buying, make sure you're insured, or if you're selling, make sure the potential buyer is.
I heard a very nasty story a while back from a solicitor about a man who turned up to buy a bike from a private seller, went for a test ride, crashed and badly injured two pedestrians.
He wasn't insured, so the pedestrians claimed from the seller's insurance company, the insurance company paid up, then sued the seller, who had to sell his house to pay for the resulting cost.